Theme Overview
Introducing Multi - our biggest, fastest, and most feature-rich theme yet!  Stand out from your competition by utilizing an industry-leading selection of over 40 unique content sections that you can add to any page of your site.  Grab the attention of your customers with beautiful color schemes and gradients that allow you to change your site's look and feel with a single click.  Utilize eye-catching custom animated background textures on many sections that will make your products and promotions stand out from the crowd. The future is now with the Multi theme, but don't take our word for it. Download a fully-functional free demo and give it a try today!  Includes two stunning presets - Spark (a large-inventory electronics demo) and Cobalt (a stylish outdoor adventure demo).
Purchase is valid for one online store.
Includes Two Stunning Styles
Customers Love Our Themes
Galleria is a fantastic theme! Really - it is. It's my first paid theme, and man what a huge upgrade from a free theme! I have little real experience but the Shopify platform combined with Galleria has seen me produce a really professional looking store, quickly and intuitively. The support from the Mile High team has been awesome - thanks. Love it!
Guitar Part Store
I was running Debut before this. That is a good theme but WOW! I am only a few days in but this is really nice. I really like the change it provided. Very simple. Lots of help pages & very helpful & responsive staff if questions. Some of my products have many options. Having the ability to have a button selector instead of a drop down menu makes it so much easier for product selection.
Dorm Outlet Store
I am so happy with this theme and company. Our store looks so much better because of it and the customer service is great! Tim at Mile High Themes always responds to my requests the same day or no later than 24 hours and goes above and beyond my needs. We are so happy with our purchase and would highly recommend this company and their great product!
Kay-Twelve.com
This theme is incredible! When I first saw Galleria I knew this was THE theme I was looking for (I looked at many). Beyond this amazing theme are very nice people who have the best customer service I have experienced with any shopify app. Keep up the good work guys!
KoolCharm.com
Supercharge Your Theme Purchase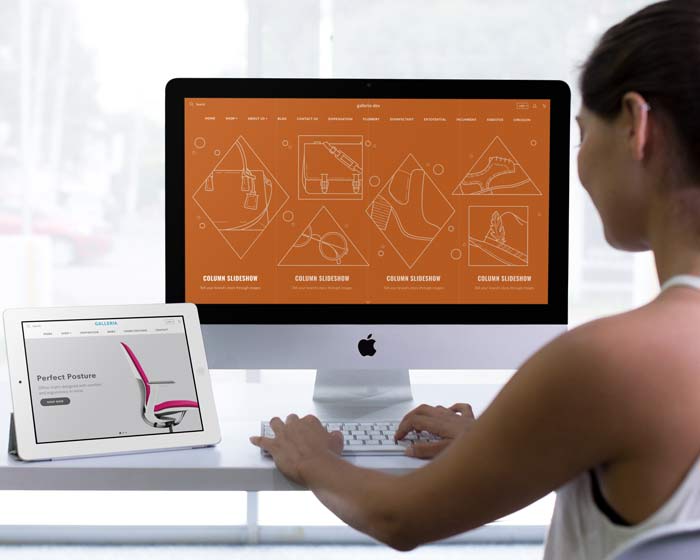 Theme Setup Services
Feeling a little overwhelmed setting up your new theme? Let us do it for you!
Learn More